Norris Lake
Whether you are a Skier, Fisherman, Sightseer, Golfer or Sunbather, Norris Lake has it all The lakes beautiful blue-green waters span more than 850 miles of shoreline covering 34,000 acres. Norris' boundaries extend up the Clinch River 72 miles and the Powell Rivers 56 miles, which feed Norris with clear, pristine waters. It's an ideal environment for sportsmen and vacationers alike. Norris Lake is located in Cumberland Gap and the Historic Wilderness Trail marked by Daniel Boone
Waterski Magazine Ranks Norris Lake Number 5 out of 10 as the Best Lakes to Water Ski.
Norris Lake, with its network of narrow creeks and coves that total 850 miles of shoreline and 22 marinas, is the place where skiers need to be. The west side of the lake in particular, is devoid of tourists and teeming with inboard owners. It stays calm enough to be home base for a pack of barefooting regulars while just up Cove Creek is a slalom course and jump ramp maintained by the local ski club. All this on a leaked that is annually ranked among the 10 cleanest in the world.
Norris Lake is well known to anglers for its trophy-size bass and walleye as well as black crappie. The 13-mile stretch of the Clinch River below Norris Dam is a scenic float trip and a renowned trout stream.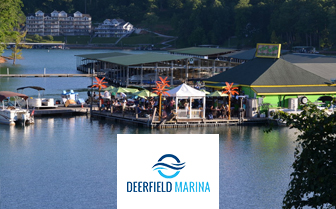 Deerfield Cove Marina
www.deerfieldcovemarina.com
423-562-6050
156 Launch Ln. 
La Follette, TN 37766
Private marina inside Deerfield Resort to launch your boat.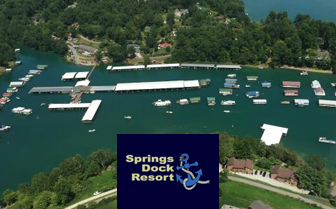 Springs Dock Resort
www.springsdock.com
423-562-2405
1652 Alder Springs Road
La Follette, TN 37766
Owned and run by the Costello family for more than 25 years, Springs Dock Resort on Norris Lake is a full service, first-class marina featuring friendly service. Their ammenities include a restaurant on the water, gas, concrete boat launching ramp and covered slips w/electric. Visit their dock store which has all the necessities including ice, beer, groceries, fishing tackle, bait, boat accessories, lake maps, ATM, and public restrooms.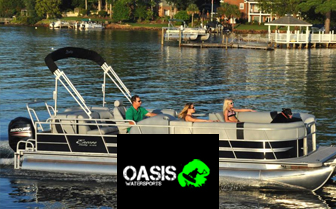 Oasis Boat Rentals & Watersports
www.oasisnorrislake.com
423-494-0278
610 Marina Ln
La Follette, TN 37766
Oasis Watersports is the only main rental service on Norris Lake to deliver straight to the lakehouse you are staying in. They like to do things different at Oasis Watersports.  From the start, their goal is to provide our guests with an unforgettable, lavish experience.  This is why Oasis is the only main service to deliver straight to your dock . They help you to spend more time boating and less time worrying.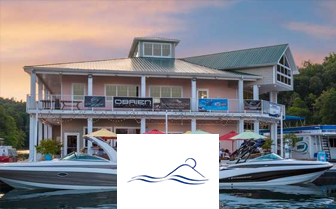 Shanghai Resort & Marina
www.shanghairesort.com
423-562-7651
1042 Shanghai Rd
La Follette, TN 37766
A full service marina offering a variety of services that include fishing and marine supplies, houseboat rentals, pontoon boat rentals, covered boat slips, restrooms, launch ramp and laundry facility. There is also a restaurant and marina store that is available with Wi-Fi access.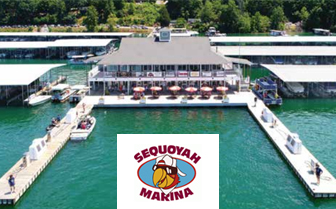 Sequoyah Marina
www.sequoyahmarina.net
865-494-7984
336 Lakeview Lane
Andersonville, TN 37705
Sequoyah Marina is a full-service marina offering waverunner, runabout and pontoon boat rentals to meet all your vacation needs on the lake. Start off your weekends on Friday night with our famous "Wing Night" at the dock. Their restaurant features great food from a menu that includes our fabulous breakfasts, salads, desserts and tasty choices from the grill. Their dock store covers you with all the latest styles in garments, souvenirs, snacks, drinks, and lake maps.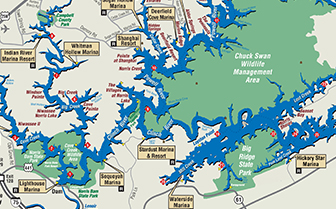 By far the most popular activity on Norris Lake is fishing. Norris is among the Nation's top for Striper and produces ample quantities of walleye and small mouth as well.
Fishing follows seasonal patterns. Most winter fishing is concentrated in the headwaters of the reservoir and in the mouths of tributary streams. In early spring, some species begin spawning runs.
Walleye and sauger, for example travel upstream into the Clinch and Powell Rivers and many are caught on these runs.
Good reservoir fishing is available from March through June. Crappie fishing is best in April and early May. Bass and walleye fishing hits it's peak in May and June. Hair jigs and deep running plugs are effective for most species in early spring. Spinners and worms are standard walleye bait.
During summer months, night fishing for white bass and white crappie using live bait and lights has proven successful. Black bass fishing, particularly small mouth, picks up again in the fall. White bass, white crappie, and walleye are caught by shallow trolling and still fishing with minnows.
Fishing Licenses: Are NOT available at the marinas, but can be purchased on your way through town at Walmart.
Feb-March

Headwaters; gravel or rock points in main lake

Hair jigs, lead-heads, grubs, small spoons, crank baits

June-Oct

Nighttime-Jigging spoons over deep water
Daytime-Trolling spinner rigs off long points

Worms, spinners, crank baits, hair jigs, jigging spoons
| | | |
| --- | --- | --- |
| Feb-March | Headwaters; gravel or rock points in main lake | Hair jigs, lead-heads, grubs, small spoons, crank baits |
| | | |
| --- | --- | --- |
| Feb-March | Headwater streams | Minnows, spinners, crank baits, jigs, grubs |
| June-Aug | Trolling, jump fishing, breaking fish, nighttime under lanterns | Top water in breaks, and grubs, jigs, crank baits, and minnows at night |
| | | |
| --- | --- | --- |
| Feb-May | Brush in coves; trolling | Minnows, grubs, crank baits and jigs |
| June-Oct | Trolling small crank baits; deep brush piles; minnows under lanterns at night; deep | Minnows, grubs, jigs, small crank baits |
| | | |
| --- | --- | --- |
| Feb-April | Headwaters | Spoons, crank baits, large jigs, large top water lures, live shad |
| May-Oct | Fish open water main channel areas; search for breaking fish, fish thermoline | Live shad, large top water, large jigs |
| | | |
| --- | --- | --- |
| March-Oct | Both daytime and nighttime rough out the reservoir | Stink bait, worms, chicken livers |
| | | |
| --- | --- | --- |
| March-Oct | Daytime | Crickets, worms, grubs, popping lures |
| | | |
| --- | --- | --- |
| March-Nov | Dingy water-up creeks, clear water-drop offs and deep brush | Worms, crank baits, jigs and pig, lizards, spinner baits |
| | | |
| --- | --- | --- |
| Jan-Dec | Dingy water-shallow points; clear water-deep rock, drop-offs, bluffs | Worms, flies, rind, crank baits, spinner baits |
| | | |
| --- | --- | --- |
| March-Dec | Steep banks, boat docks, bluffs, big rocks | Worms, flies, rind, crank baits, spinner baits, minnows |